Toronto Website Design &amp Toronto SEO
Sponsoring and Advertising on the Lilith eZine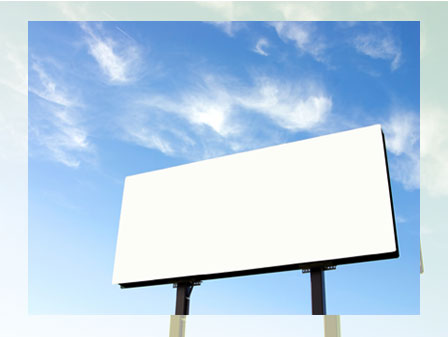 The Lilith eZine and its network of websites and blogs is advertising and sponsorship supported. We add new content to our network of websites on a daily basis and our content is well researched, informative and (we hope) sometimes amusing. Our goal is to provide feminist-friendly and environmentally-friendly content.
But in order to keep producing such content we need the support of advertisers.
Direct Link Ads
We don't make our advertising prices public, instead we prefer a bid system wherein advertisers can contact us for a text link ad and put in a bid. This is not a matter of competing bids for text ads. If the advertiser meets the minimum bid requirement and they are advertising something we approve of (ie. we don't approve of cigarettes) then their ad is accepted.
Contact us to learn more about our Direct Link Ads and place a bid.
We offer several different types of Direct Link Ads:
#1. Regular Location, which can have up to 40 words and 3 links in it.
#2. Premium Location, higher up on the page and in a more optimal location.
#3. Regular Banner, a 160 wide x 600 tall banner, a 600 wide by 100 pixels tall banner, or a 728 wide x 90 pixels tall leaderboard banner. The banner image comes with ALT and TITLE text and one link.
#4. Premium Banner, higher up on the page and in a more optimal location.
#5. Ultra Banner (a 728 x 90 leaderboard banner ad at the very top of the page, right below the eZine banner and above the page content).
All Direct Link Ads are good for one year. After the year is complete we will contact you for a renewal.
All text link ads come in a handy black and white box. This is because we prefer to let our visitors know which links are ads and which are not. Buying a banner ad however makes it pretty obvious its an ad.
EXAMPLES:
Looking for a quality bicycle mechanic for handy advice? Get free advice, tips, brush up on your mechanical skills or bicycle terminology plus useful info about fixing your bicycle and keeping abreast of the latest bicycle technology. Find local bike mechanics who can help you!

Sponsoring the Lilith eZine
The best way to sponsor the Lilith eZine is to buy links on multiple pages or place a Network Wide Ad using the system below. You can also buy Bulk Ads for specific areas of our network.
Network Wide CPM Advertising
We use a series of iFrame based advertising slots on most of our websites. iFrames are smaller webpages that fit internally into other pages. In the past we've used the iFrames to promote our own websites and advertise our new content. We still do that regularly when we don't have any advertisers. Some of the smaller pages don't have the iFrame ads, but the vast majority of our pages do.
We have three locations for our iFrame Advertising and each location had different monthly statistics, different locations they appear on the page and different minimum monthly bids (inquire for details). We have set the cost per CPM lower for specific adzones because they are lower on the page.
Contact us to learn more about our Network Ads.
#1. Adzone One - Approx. 125,000 unique views per month.
#2. Adzone Two - Approx. 400,000 unique views per month.
#3. Adzone Three - Approx. 375,000 unique views per month.
#4. Adzone Four - Approx. 100,000 unique views per month.
#5. Adzone Five - Approx. 400,000 unique views per month.
#6. Horizontal Adzone - Approx. 600,000 unique views per month.
Note: All stats are based on averages calculated for February 2011 to January 2012.
All payments for CPM advertising must be received before the first day of the month for which the new ads are to be placed. Replacement of existing ads will occur between 6 PM on the last of the day previous month and 3 PM on 1st day of the new month, Eastern Standard Time.
Bulk Advertising
We operate a lot of websites. We also offer the option to buy 20 annual ads in one specific section of our network. This works the same as Direct Link Ads mentioned above, but we give you a discount since you are buying in bulk. Contact us to learn more about our bulk rates.
If you are looking to advertise a particular product or service (ie. car insurance) then you will find that placing Bulk Ads on our Automotive eZine will get you the most bang for your buck. Regardless of what product or service you are looking to sell (as long as its not cigarettes or something equally harmful) then we can help you.
How good is our Statistics?
We are going to let our numbers speak for themselves.
As of December 2011 all of our main directories are PageRank 4. Quite a few of our sub-pages are PageRanks 2 or 3. A few sub-pages are even PageRanks 4 or 5.
In 2011 we received 5.731 million unique visitors; In 2010 we received 4.183 million unique visitors. Visitor activity in 2011 was up 37.0%. We are expecting between 7.5 and 8 million visitors in 2012.
Every part of our network saw increases in visitors, but the areas that saw the biggest gains in 2011 was the Politics eZine and the Religion eZine. The following is a list of increases between 2011 and 2010, plus an approximation as to what percentage of our total visitors visit specific sections of the Lilith eZine in 2011.
The Automotive eZine is up 42%. (3.9% of total visitors.)
The Canada eZine is up 42%. (8.5% of total visitors.)
The Entertainment eZine is up 18%. (3.0% of total visitors.)
The Environment eZine is up 110%. (4.8% of total visitors.)
The Fashion eZine is up 169%. (14.2% of total visitors.)
The Gothic eZine is up 15%. (4.4% of total visitors.)
The Health eZine is up 33%. (3.8% of total visitors.)
The Politics eZine is up 285%. (6.2% of total visitors.)
The Religion eZine is up 227%. (12.5% of total visitors.)
The Sex eZine is up 21%. (35% of total visitors.)
The Technology eZine is up 78%. (3.7% of total visitors.)
If you need more detailed analysis of where is the best place for your advertising just contact us and ask. We can help you make an informed decision.
Note: We do not have detailed statistics for 2011 for the Art History Archive and the Feminist eZine because those websites are now stored differently. We can however tell you that historically the Art History Archive performs at approx, 80% to 90% of the total popularity of ALL the Lilith eZine sections. The Feminist eZine is significantly less popular, performing at approximately the same level as the Canada eZine.
Both the Art History Archive and Feminist eZine saw a major re-design in late 2011 / early 2012 and we hope to start posting statistics for them later in 2012.